Welcome to LV Cannabis Reviews
Your one stop shop for everything cannabis in Las Vegas!
We review everything from Afternoon Delight to Zelda #9! We got you covered!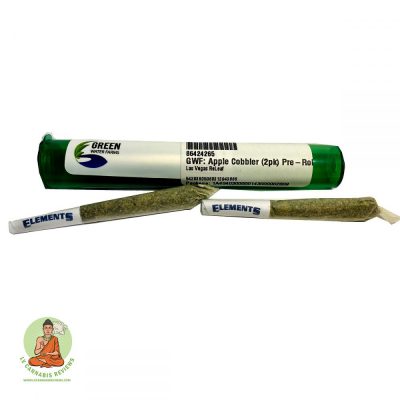 3.5
Apple Cobbler pre-roll 2 pack
Strain: Hybrid
Producer: Green Water Farms
Contributor: Ganja Gangsta
Read More »
Learn More About Cannabis? Read our Articles!
Contributor: Patrick Crawford CBD or cannabidiol is a type of cannabinoid, a chemical naturally found in cannabis plants. It is one of the most common compounds that are found in…
Contributor: Ace Testaker One of the fastest-growing platforms in the vaporizer industry is the eRig platform, with new models consistently coming out that the local eRig landscape is constantly changing….
Contributor: Bridgett Beau Johnson One of the first considerations consumers make when buying vaporizers are the coils. Coils are arguably one of the most important parts of a vaporizer and…
Contributor: Connor McMannis Things have definitely changed. There was a time when we used to search magazines and other forms of publications for coupons that we surrender on stores for…
Contributor: Kellan Stark If you are under the impression that finding and purchasing a marijuana grow space in Michigan is easy, I'm sorry, but that's not exactly how things work….