Impress Your Friends With This Recipe For Marijuana Maple Walnut Fudge
Ingredients
1/4

Cup

Cannabis-Infused Butter

1 1/2

Cups

Broken Walnuts

1

Teaspoon

Maple Flavored Extract

1

Can

Sweetened Condensed Milk

14 oz.

3

Cups

White Chocolate Chips

I have plenty of memories from my childhood that took place at a nearby boardwalk. There was a massive ferris wheel there, an arcade, and of course, an army of food carts stocked to the gills with delicious confections and tasty treats. I tried (and loved) them all. And it is that undying affection for all things "Boardwalk" that led me to this recipe for Marijuana Maple Walnut Fudge.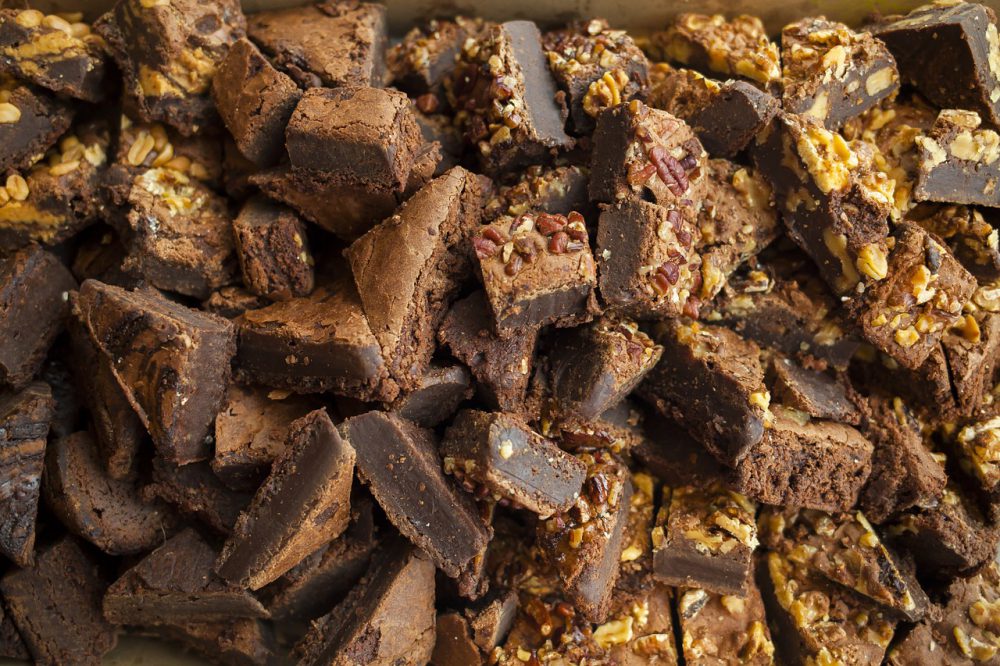 Fudge was a mainstay on the Boardwalk growing up, and even though I adored every single flavor they ever made, none of them can even come close to comparing to this Marijuana Maple Walnut Fudge. It tastes incredible, couldn't be easier to make, and the calm that coincides with each dining experience is absolutely amazing. It is, without a doubt, one of the best edibles to make at home – hands down!
Instructions
First off, you'll want to grease up your baking dish, before you proceed to line it with a 8" x 12" piece of parchment paper. Don't worry, the ends of this parchment paper are supposed to hang over the side.

Now, grab a microwave-safe bowl. In it, you'll melt your cannabis-infused butter with your sweetened condensed milk and white chocolate. To do this, toss it in the microwave in 30-second intervals, being mindful to thoroughly stir up the contents between each interval. It usually doesn't take more than 2-3 minutes for everything to fully melt together.

Once you achieve this desired melted consistency, you can remove it from the microwave, and stir in your maple flavored extract, but only do so until it is just about blended in. No need to overmix here.

Follow that up, by adding in your walnuts.

Then, take that infused mixture, and pour it into your previously-prepared baking dish from the first step. Once that's evenly distributed in the dish, you'll want to toss the whole thing in the fridge for an hour or so, until it fully sets.

When it does, you can remove it from the fridge, and gently free the fudge from the dish, by expertly lifting the parchment paper from beneath it. Upon completing that step, you can cut it into equally-sized squares, and boom, that's it!
Notes
Now, the only thing left to do is grab yourself a healthy portion of this Marijuana Maple Walnut Fudge, and dig in!