This Keto Cannabis Avocado Dessert Is Simple (And Strong)
Ingredients
3-6

Droppers

of THC

or CBD Tincture

¼

Teaspoon

of Ground Cinnamon

¼

Teaspoon

of Vanilla Extract

½

Teaspoon

of Liquid Stevia

¼

Cup

of Heavy Whipping Cream

1

Ripe

Avocado

Peeled, Pitted, Diced

Health trends hit this country like waves crashingonto a beach. They come and they go, with only a few of them every show casingany "staying power" amongst the general public. We all remember Atkins and Weight Watchers, but one of the more recent fads in fitness has got to be Ketosis. People who subscribe to this strict diet often boast about amazingresults, but the locating of delicious, diet-friendly snacks aren't always the easiest to find. That's where this Keto Cannabis Avocado Dessert comes in.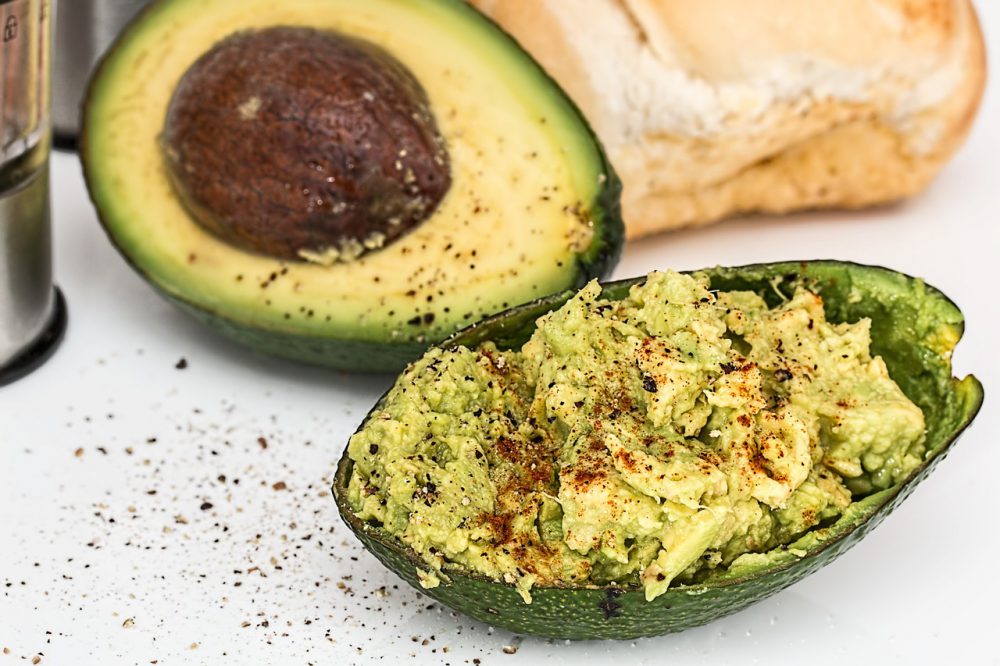 Not only does this dessert perfectly fit in with the regimented guidelines of a Keto-only diet, but it gets you good and stoned, while it fills you up. I mean, that seems like a "win, win" situation, if you ask me.
Thinking you'd like to make some of this health-conscious, super-dank dessert for yourself? Nice. But, before you cartwheel into the kitchen to get started, you'll need to get your mitts on the following key ingredients.
 For this recipe, you're going to need:
Instructions
Alright, so to get things going on this insanely simple recipe, you'll first need to grab a large mixing bowl. In it, thoroughly mash up your avocado.

Upon completing that step, mix in your desired amount of cannabis tincture, cinnamon, vanilla extract, stevia, and of course, heavy cream. And really take your time to ensure that all of these ingredients are evenly dispersed throughout the contents.

Lastly, pop that entire bowl into the fridge for 60 minutes, at the very least. Then, when you are in the mood for some Keto Cannabis Avocado Dessert, you can retrieve it from the cold confines of the fridge, grab yourself a helping, and dig in!

 That's it. Seriously. 
Notes
I don't think I could even think of a more foolproof, user-friendly recipe.
I've seen many of my stoner friends enjoy this healthy THC dessert in a variety of different ways, but one thing that I must stress is to only eat a small portion at first, and see how you feel over an hour after consuming, because this dank dessert is a bit stronger than you may think. But, I suppose that all depends on how much tincture you decide to toss into the mix.
However, even if you put in a modest amount, it's vital to remember that edibles hit people in different ways, and it is all dependent on a number of contributing factors. For some, edibles routinely hit hard and fast, where others struggle to even feel anything when they partake in a marijuana treat of this nature.
So, with that in mind, just practice caution. Only munch on a small amount to start out, give it 90 minutes to release its effects, via your metabolism, and see how you feel then.
That's the best way to go about this, or any other edible experience, in my opinion.
No need to overdo it here, just nosh on a tiny portion, and go from there.